by
Mary Baker Eddy
Discoverer and Founder of Christian Science
and Author of Science and Health with
Key to the Scriptures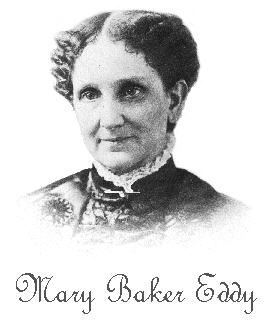 Copyright, 1925, by
James A. Neal
Edward A. Merritt
William R. Rathvon
Mrs. Annie M. Knott
George Wendell Adams
Josiah E. Fernald
Trustees under the Will of Mary Baker G. Eddy
Printed in the United States of America
Table of Contents
For help with downloading the Word documents, press here
Miscellaneous Writings*

Part One   Part Two   Part Three

Part Four   Part Five   Part Six

Word Document
Retrospection and Introspection
HTML
Word Document
Unity of Good
HTML
Word Document
Pulpit and Press
HTML
Word Document
Rudimental Divine Science
HTML
Word Document
No And Yes
HTML
Word Document
Christian Science versus Pantheism
HTML
Word Document
Message to The Mother Church, June, 1900
HTML
Word Document
Message to The Mother Church, June, 1901
HTML
Word Document

Message to The First Church of Christ, Scientist or

The Mother Church, June 15, 1902

HTML
Word Document
Christian Healing
HTML
Word Document
The People's Idea of God
HTML
Word Document
The First Church of Christ, Scientist and Miscellany*
Part One   Part Two   Part Three   Part Four
Word Document
Manual of The Mother Church
HTML
Word Document
* -- Due to the file sizes of Miscellaneous Writings and The First Church of Christ, Scientist and Miscellany, they have been split into several parts. These divisions in no way represent breaks in the actual works themselves and are in place simply to make the reader's experience at downloading easier.
To Download the Word Documents to your local hard drive simply click the appropriate link. If, for some reason you experience difficulty with this process, and are using Netscape Navigator, try the following steps: 
1. On the top toolbar, click the Options applet and then click General Preferences
2. Now click the Helpers tab
3. In the box titled "File Extensions" type in "doc"
4. Select the "Save to Disk" option and press "OK"
5. Now click the link again
Note to Internet Explorer 3.0 users -- If you have Word installed on your system then Internet Explorer will automatically launch Word and display the selected document.