SCIENCE and HEALTH
with
KEY to the SCRIPTURES
by
Mary Baker Eddy
President of Massachusetts Metaphysical Collge
AND
Pastor Emeritus of The First Church of Christ, Scientist Boston, Mass.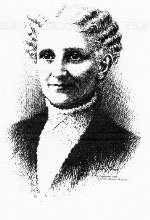 Entered according to Act of Congress, in the year 1875, by
Mary Baker Glover
(now Mrs. Eddy)
In the Office of the Librarian of Congress, at Washington.
Copyright 1890, 1894, 1901, 1902, 1906,
By MARY BAKER G. EDDY.
Published 1910
YE shall know the truth, and the truth shall make you free. JOHN viii. 32.
THERE is nothing either good or bad, but thinking makes it so. SHAKESPEARE
OH! Thou hast heard my prayer;
And I am blest!
This is Thy high behest :-
Thou here, and everywhere. MARY BAKER EDDY 
Science and Health in Word format - inquire, and we can email you a file, as our site was hacked and this cannot be downloaded on the site.
Most browsers will automatically download the Word documents without any modifications. However, if you have trouble and are using Netscape try the following:
1. Click on the Options Menu and select General Preferences.
2. Select Helpers and click the New button.
3. In the Suffixes test box enter doc and select Save to Disk. 4. Select the OK button. Now try to download again.